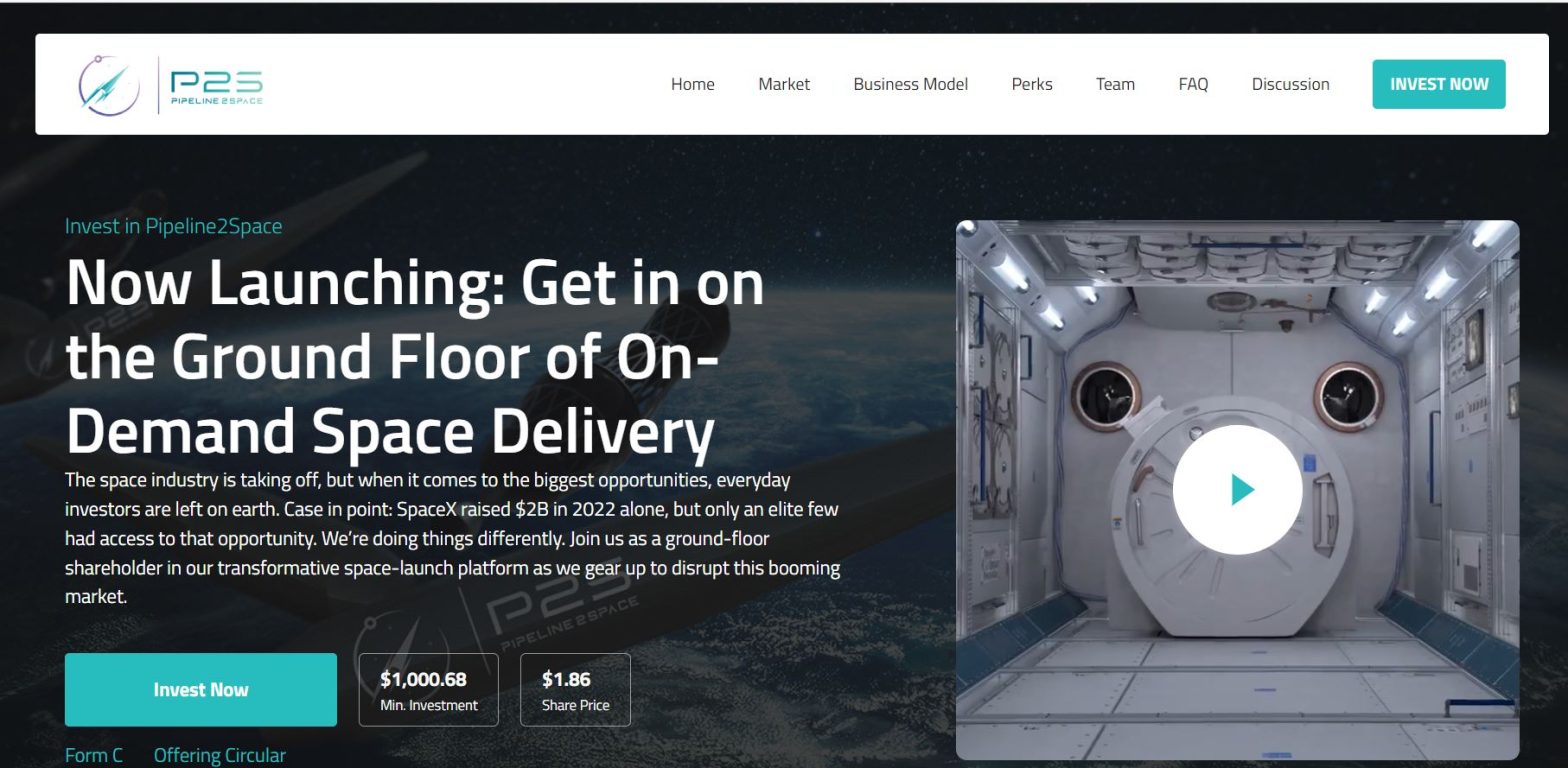 Invest in Pipeline2Space
November 21, 2023
Astronomy, Cargo-to-space, Satellites, Solar System, Space, Space Launch
We are thrilled to share an exciting development that marks a monumental leap in the future of space exploration. Pipeline2Space is proud to announce the launch of our crowdfunding campaign, inviting you to join us in revolutionizing the way we access space. We are inviting all our loyal supporters, friends, followers, connections, and all of their friends to invest at invest.pipeline2space.com during this limited campaign!  
At Pipeline2Space, we believe that space holds boundless opportunities for exploration and innovation. Our mission is to break free from the limitations of traditional rocket launch, replacing first stage rocket boosters with a cutting-edge, low-cost, and eco-friendly hypersonic launch and delivery system. Imagine a future where we leave Earth daily, sending shipments of small satellites and cargo to space at an unprecedented pace.
Why Hypersonic Launch?
Traditional rockets are holding us back—they are expensive, infrequent, environmentally unfriendly, and need massive infrastructure. To truly unlock the potential of an estimated $1 trillion space economy by 2040, we need a fast. reliable, on-demand, and affordable space launch system. Our hypersonic speed is a galactic game changer. 
Join the Hypersonic Adventure!
Seize the opportunity to join something truly exceptional today. When you invest in Pipeline2Space, you're not merely backing a company; you're fueling the advancement of space growth and exploration. Together, we can break free from the constraints of traditional paradigms for accessing space and propel humanity into a new era of limitless possibilities.
Invest Now: invest.pipeline2space.com
Let's accelerate the journey to space and redefine what's possible.
Mark Russell,
Pipeline2Space, CEO & Founder